MICRO-VOLUNTEER
Any time you have a couple of minutes free, and anywhere you are, you can easily help grow the movement and lower the cost of textbooks. See the activities below.
VOLUNTEER
Looking for a great volunteer opportunity that will look good on your resume? Just spend a couple of hours doing the things shown below. 
Here are some quick and easy things you can do to help yourself and other students. 
Lend Your Voice
Sign the 

petition

.

Share Free The Textbooks on Facebook and Twitter (sure, Snapchat, Pinterest, etc., too). Grab a banner below. Do it regularly so everyone sees it.

Post a picture on Instagram of your absurdly expensive books, and tag it #FreeTheTextbooks

Have a blog? Please post about Free The Textbooks. Banners appear below.
Spread the Word
Let's grow the movement. Please email, text, or tell everyone who cares about students: your friends, classmates, student organizations, teachers, HS guidance counselors, parents, grandparents, cousins, and siblings. Use the

draft invitations

we provided or write your own.

Get to class a few minutes early and write, "www.FreeTheTextbooks.org - Join the Movement!" on the blackboard for classmates to see.

Ask the school newspaper and radio station to report on the movement.

Print and post our flyer around campus. Grab it below.
Student Organizations
See the draft invitations or write your own to encourage student organizations (Greek life, club, academic, student  media, sports team, residence hall, student government, etc.) to join the movement.
Be sure to invite organizations at other schools, too (as well as inviting your friends from other schools).
Start a FreeTheTextbooks Club
Why not start a FreeTheTextbooks club at your school. You will make a bigger impact, get school resources to fight the battle, and get the nice addition of a big leadership role for your resume. Send an email to clubs [AT] freethetextbooks [DOT] org if you are interested.
Get Involved
More ways to help yourself and all students (please tell friends about these opportunities, too):
Print and Post the Flyers
Please print and post the flyers, and ask your student organizations to do the same. We have three versions: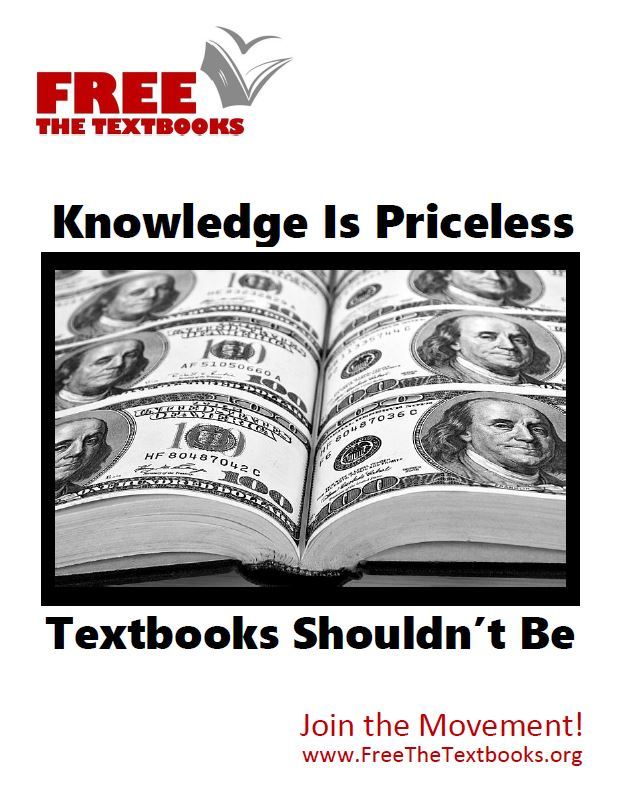 Display the Banners
Please display the banners below on your website, blog, or social media pages. Get your student organizations to do the same. The ones labeled 'For Social Media' are just the right size to share on Facebook or Twitter.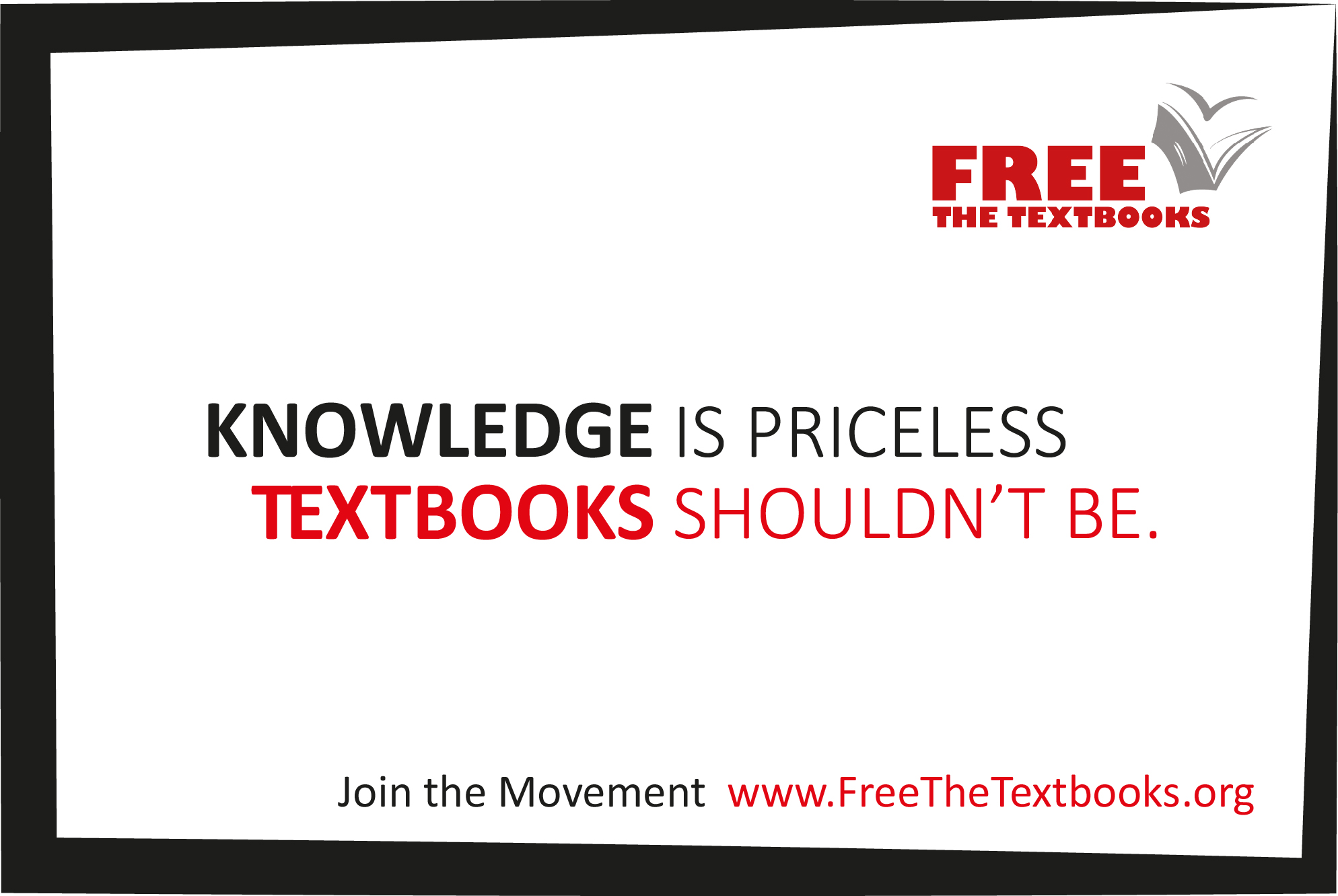 476 x 317 banner - just the right size for social media
<a href="http://FreeTheTextbooks.org"><img alt="Join the movement to make college textbooks affordable again" title="free the textbooks" src="https://cdn.shopify.com/s/files/1/1150/2488/files/FtT_476x317_FB.JPG?9223034757786226822" style="border: 1px solid black; width: 476px; height: 317px;" /></a>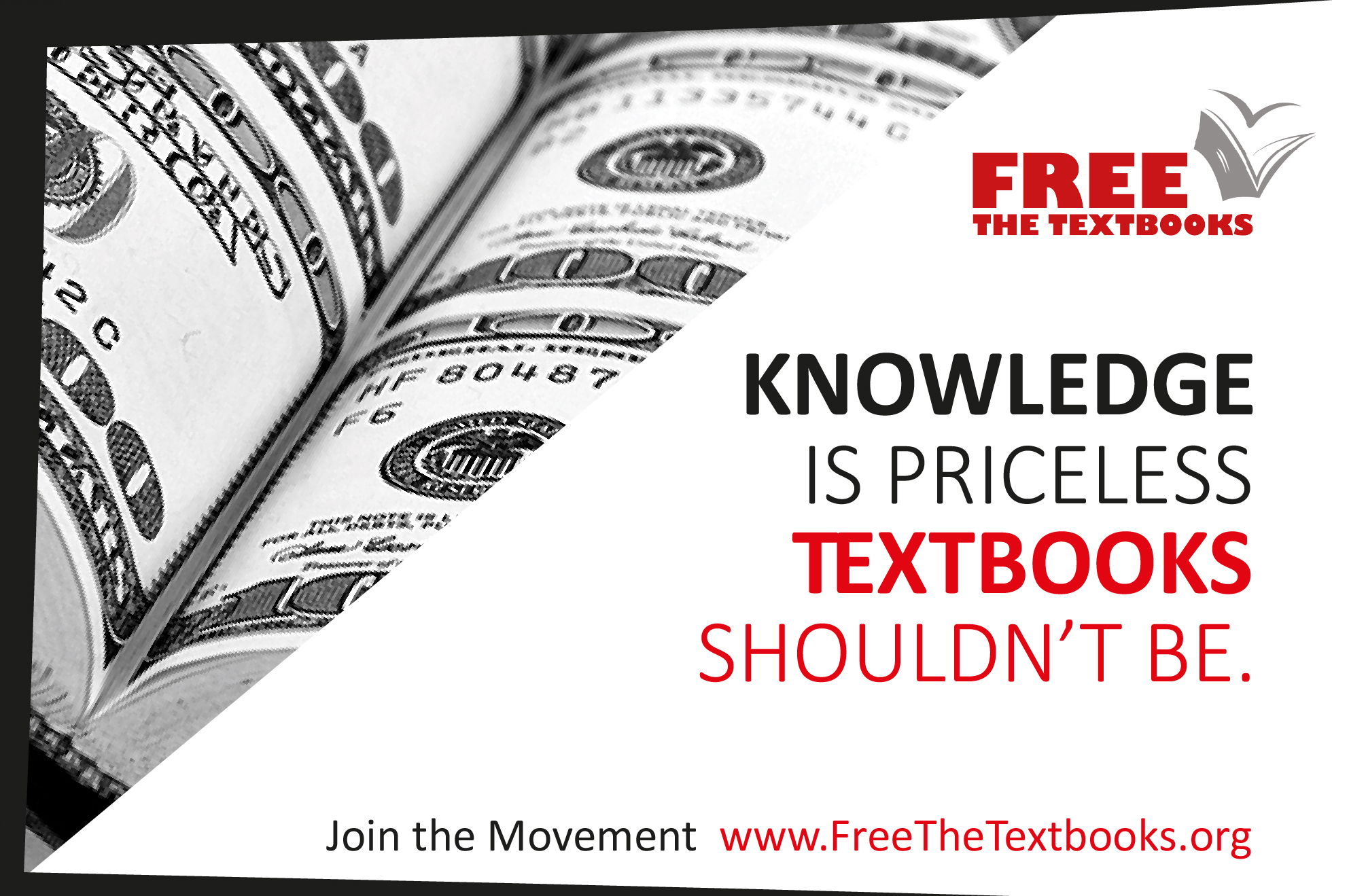 476 x 317 banner - just the right size for social media
<a href="http://FreeTheTextbooks.org"><img alt="Join the movement to make college textbooks affordable again" title="free the textbooks" src="https://cdn.shopify.com/s/files/1/1150/2488/files/FtT_476x317_FB2.jpg?18015883962917633886" style="border: 1px solid black; width: 476px; height: 317px;" /></a>
---

728 x 90 banner
<a href="http://FreeTheTextbooks.org"><img alt="Join the movement to make college textbooks affordable again" title="free the textbooks" src="https://cdn.shopify.com/s/files/1/1150/2488/files/FtT_728x90_corrected_size_w_1px_border_bba62e60-a7cf-4e47-a05c-669c09a7a388.jpg?11959323402258398829" style="border: 1px solid black; width: 728px; height: 90px;" /></a>
---

---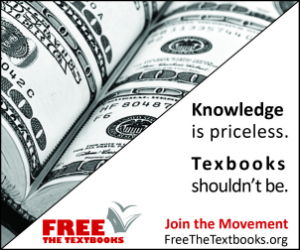 ---